Mandurah Festival of Dance would like to thank our sponsors.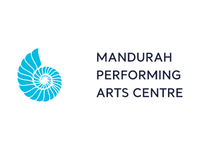 Ormsby Terrace, Mandurah
08 9550 3900
www.manpac.com.au
The Centre's facilities have been designed around glassed foyer areas which offer sweeping views over the city centre and Mandjar Bay. Comprising the Boardwalk Theatre, the Fishtrap Theatre and the Alcoa Mandurah Art Gallery, the Centre is an icon for the performing and visual arts in the Peel Region.
16 Dolphin Dr, Mandurah WA 6210
08 9550 3000
www.seashells.com.au
Mandurah has long been a favourite holiday destination for West Australian families with its stretches of white sand beaches, great fishing and crabbing on the Peel Estuary, waterfront dining, water sports, world-class golf courses, arts and culture, boat cruises, and terrific wineries and family attractions to explore.
Seashells Mandurah ticks all the boxes for an easy and relaxing escape with an absolute beach front location, humming marina and a 45-minute drive from Perth. Our property is located on the shores of Comet Bay, overlooking the Indian Ocean on one side and Dolphin Quay on the Mandurah Ocean Marina on the other. It's a win-win!
We are a hit with families, couples and business travellers, providing a heated pool, tennis court, beach access, BBQ facilities, meeting facilities and easy access to day spas, restaurants, bars and great shopping.
Many of our guests use Seashells Mandurah as a gateway to exploring the South West, or simply to spend time getting back to what counts – time on the beach, watching dolphins play, fishing with the kids, or a spectacular sunset accompanied by a crisp West Australian white wine.